A CERTIFIED ISO CONSULTANT.
The ONE and ONLY Consultant you need.
A Place To Learn And Grow Together
Delston Strategy Consultants Trading was founded in 2010 ( formerly known as Bionic Resources Trading ) and is a recognized consultancy and training service provider in Malaysia for more than 12 years.
In order to extend our business as a training provider and to be more focus on providing excellent in-house and public training services. Delston Strategy Consultants Trading is recognized by the Human Resources Development Fund ( HRDF ), Agency under the Ministry of Human Resources Malaysia.
02. Consultancy & Training
iso 14001 environment management system
02. Consultancy & Training
IATF 16949 AUTOMOTIVE MANAGEMENT SYSTEM
02. Consultancy & Training
ISO 13485 Medical Management System
02. Consultancy & Training
Business Management & Leadership courses
IF You Are Not Sure How Can I Help You...
Check On The Below
Are you ready to set up an ISO standard and have ISO certification for your company?
Do you want to increase your company revenue?
Are you ready to enter the global market and grow internationally?
Are you having an existing certification consultant that cannot dissolve the major/minor NCR and possibly losing the certification?
Are you planning to integrate all the ISO certifications standard that you currently have?
Are you looking for CE Certifications to enter Europe market?
Are you currently affording an expensive certification body?
If You Want Any of the Followings, TALK TO ME NOW
YOU are looking for Product standardization that has been instrumental in breaking down trade barriers and enabling companies to enter global markets.

YOU are SME's companies looking for to streamline your productivity, positively augment their resource procurement and grow internationally
YOU want ISO certification increased Credibility and Recognition and increased Revenues to have more quality products to gain more customers.
YOU want Empowered Employees and that requires the training and development of SME's staff are maintained. As a result, employees will be more knowledgeable about what they are doing and since they will keep getting trained, their careers will improve.
YOU want to increase SME's Customer Satisfaction that products and services will always have the consistent quality to get fewer complaints and more satisfied customers
They Are Coming from Different Industry
Automotive Industry

Aerospace Industry
Precision Machining Industry

Medical Device Industry
Education Industry

Oil & Gas Industry
Plantation Industry
Electronics & Semiconductors Industry
Construction Industry

Metal Steel Industry
The TOP COMPANIES I Have Collaborated
I have liaised with Ms Ruth for more than 6 years when she was a Consultant in Bionic Resources. She is a very straight forward and good experiences to share her manufacturing process knowledge. Ruth has always been driven to develop her skills as Consultant and approached us eagerly taking up extra responsibilities such as ISO advisor. She has a wonderful rapport with our people. Her ability to connect with us and her talent at simple concepts, as well as more advanced topics, are both truly superior. Ruth accomplishes all these tasks with great initiative and with a positive attitude. I recommend Ruth to you without reservation.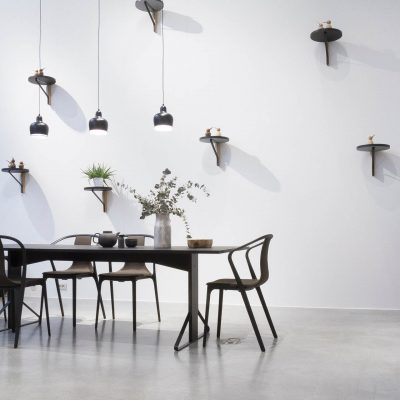 Managing Director Bionic Efficient Sdn Bhd
Hi Ruth I just want to share a quick note and let you know that you are a really good job. I'm glad we have your ISO Consultant services for more than 6 years. It's great you helped Sphinx Management to dissolve out my customer expectation. I never have any problem at all. It used to take me more days/weeks to update as per ISO standard and yet you had prepared the Safety & Health & Environmental impact & aspect for our company. Now it's almost like understanding the ISO structure with your passion & guidance to make it simple. Thanks for your effort.
You can contact us any way that is convenient for you. We are available 24/7 via phone or email.
I understand that it may be difficult for some organizations to find a dedicated resource with time, knowledge, and skills to implement their management systems. This is where I can come in to help!